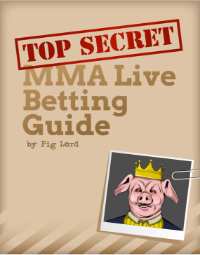 Take advantage of the biggest opportunity in sports betting!
I'll show you how to rake in the cash with my Top Secret MMA Live Betting Guide. Get instant access by signing up to my newsletter below (where you will also receive additional betting tips).
Last week wasn't a great event for me and my bet on Eryk Anders was one of the worst I've made in a long-time. That's okay, historically the big PPV cards are the ones I've struggled with.What I love is a small European card full of unpronounceable names that no one has heard of. I find these events have excellent betting opportunities, and I'm not disappointed by UFC Fight Night 149. Here are my breakdowns of the fights that I have action on.
read more