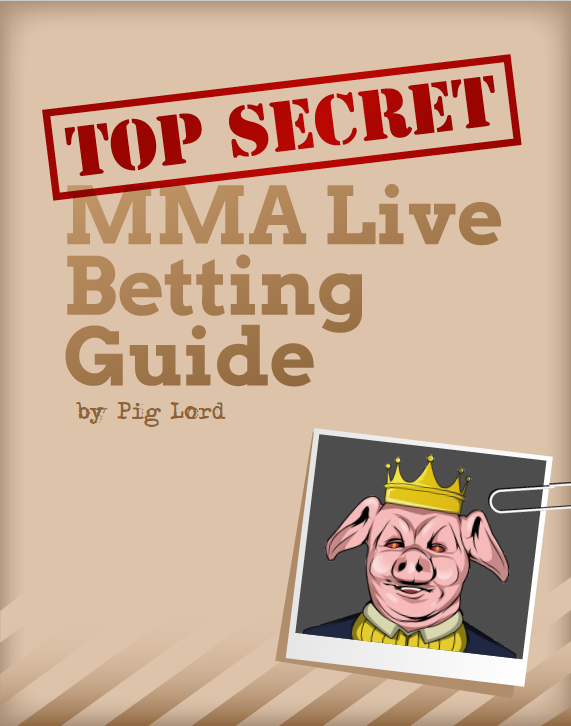 If you're a recreational gambler, there's nothing wrong with placing your bets before a fight starts, cheering on your fighter and hoping that things work out. However, if you are betting on MMA with the intention of creating a serious supplemental or full time income stream, live betting is something that you simply can't ignore.
What's in the Guide?
After downloading my 100% free live betting guide, you'll learn the following:
Why live betting presents advantages to traditional pre match betting
What type of fighters you should fade with live bets
How to mitigate losses when your fighter is underperforming
How to get the best lines available, and hit them at the right time
Indicators that momentum is shifting in a fight
How to get an edge over the bookmakers and maximize profits
Testimonials
"Excellent in-depth guide on the easiest way to make money betting on MMA. A highly recommended read from one of the only handicappers I regularly debate fights with." – Rob Brown, professional gambler
"Live betting is one of the most underrated profitable betting opportunities available in mixed martial arts. Pig Lord's Top Secret MMA Live Betting Guide hits live betting from every single angle and gives prospective betters all the information they'll need to know. Whether you're a casual gambler or even if you consider yourself an expert, this is a must-read." – Nick Kalikas, MMA oddsmaker
How to Download?
Scroll to the bottom of your page and enter your email in the form.